Founded in 2006, Ashlar Medical is a U.S. based Urodynamic equipment company committed to offering innovative solutions for the diagnosis and treatment of common urinary conditions.
David A. Waskom
CEO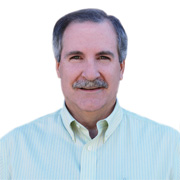 David Waskom is a public accountant and owner of a thriving accounting practice with three locations in Louisiana. In addition, he currently serves as treasurer of CASA of Central Louisiana and on the Board of several other large corporations. He also is a former founder and past president of the Sunrise Credit Union in Loveland, Colo.
Born in Tallahassee, Fla., David was raised and currently resides in Natchitoches, La., where he earned a Bachelor of Science degree in Accounting from Northwestern State University of Louisiana (NSU). He opened his accounting practice in 1977 while still attending NSU.
David has been married for 35 years and has two daughters. He is very committed to his local Kiwanis Club and serves as the Hurricane Disaster Relief Coordinator for the Kiwanis International Foundation.
Carrie Carda, M.D., F.A.C.O.O.G, M.M.S.
Vice President and Medical Director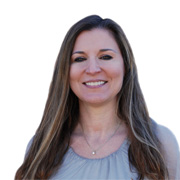 Dr. Carrie Carda has run a successful Obstetrics and Gynecology practice specializing in infertility and women's urological health since 1996. She is an Advanced Fellow in Anti-Aging, Regenerative, and Functional Medicine and has a master's degree in Metabolic and Nutritional Medicine from the University of South Florida Medical School. She also serves as the President and Chairman of the Physicians Professional Indemnity Association and belongs to several other healthcare organizations.
A life-long resident of Missouri, Dr. Carda earned her undergraduate degree at the University of Missouri and completed medical school at Ross University in New York. Following graduation, she performed an internship in Internal Medicine and Pediatrics at the University of Louisville. She completed her residency in Obstetrics and Gynecology in Indianapolis, Ind. prior to returning to Poplar Bluff, Mo. to open her practice and raise her three children.
Jamie Wright, D.O., F.A.C.O.O.G, A.B.A.A.R.M.
Board Member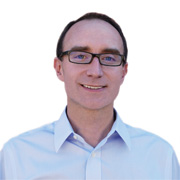 Dr. Jamie Wright is an expert in women's health and has extensive professional and personal experience in achieving life change through wellness. He is Board Certified in Obstetrics and Gynecology and AntiAging Medicine, and is an Advanced Fellow in Anti-Aging, Regenerative and Functional Medicine. He practiced OB/GYN and pelvic reconstructive surgery for four years before committing his career to anti-aging and metabolic medicine. To continue his pursuit of excellence, Dr. Wright is completing a master's degree from the University of South Florida Medical School with a focus on Metabolic and Nutritional Medicine.
Dr. Wright lives in Portage, Mich. and is married with four children.
David M. Caston
Board Member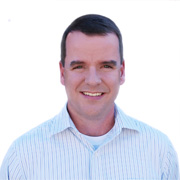 David Caston is the founder of Impact Healthcare Solutions, a Ruston, La.-based company that provides billing, collection, consulting, and management services for physician offices and hospitals throughout Louisiana and Mississippi. Prior to starting his own business in 2008, he served in a variety of administrative positions including Vice President of Clinical Services at Lincoln General Hospital and Assistant CEO at Northern Louisiana Medical Center.
David holds a Bachelor's of Science degree in Management from Louisiana Tech University and a MBA and Master of Science degree in Health Administration from the University of Alabama. While at the University of Alabama, he served in two different administrative capacities at Birmingham VA Medical Center. Previous board memberships include the Louisiana Tech Alumni Association, the Lincoln Parish Chamber of Commerce, and the American Association of Medical Administrators in Alabama.
David has been married for 15 years and has two children. He is also very committed to serving his local community by coaching Dixie Youth baseball, serving as a Deacon at the First Baptist Church in Ruston, and participating in mission trips around the world.
Sandra Lynn Bryant
Board Member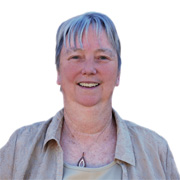 Sandra Bryant is Director of Ministry Projects for the Woman's Missionary Union (WMU) of the Reynolds County Baptist Association in Missouri. She also teaches English as a Second Language classes and is trained in providing mass feeding assistance during disaster relief efforts. Prior to these roles, Sandra served as president of the Nevada's Woman's Missionary Union and vice president of the national WMU for five years, participating in mission trips around the world.
Born in San Diego, Calif., Sandra moved to Kansas as a teenager and graduated from Pittsburg State University with a Bachelor of Science degree in Elementary Education and a Masters in Education with a concentration in Special Education. She went on to teach in Kansas and Texas public elementary schools, in both regular and special education classrooms.
Sandra is married to Pastor Mitchell Bryant and resides in Black, Mo. They have two children and two grandchildren. Throughout their 44 years of marriage, she has served in numerous volunteer positions in Baptist churches, associations, and state conventions in Kansas, Arkansas, Nevada, and Missouri. While in Nevada, she served 16 years as a missionary for the North American Mission Board of the Southern Baptist Convention.